Gate Automation/ Gate repairs
We Offer Exclusive Gate Automation and gate repairs on the following:
We have over a decade of experience at management level of security systems   industry. Our knowledgeable and friendly staff are always here to help.
Avs is situated in Windsor Suburb of Randburg Johannesburg. We are well located to serve the whole of Johannesburg and Gauteng province. Our company offers the best before and after sales service in the industry.  The backing of a great technical team and supportive product suppliers makes our company great. We have some of the most innovative and reliable gate automation and access control products there are to offer.
Our strategy is simple, we offer quality, reliable products to industry professionals but what sets us apart from our competition is our focus on customer service. Customers are the most important aspect of our business. We are dependent on you, you are not dependent on us. AVS keep things simple and have the flexibility to offer the personal touch to our customers before and after sales service.
Centurion Sliding Gate Motors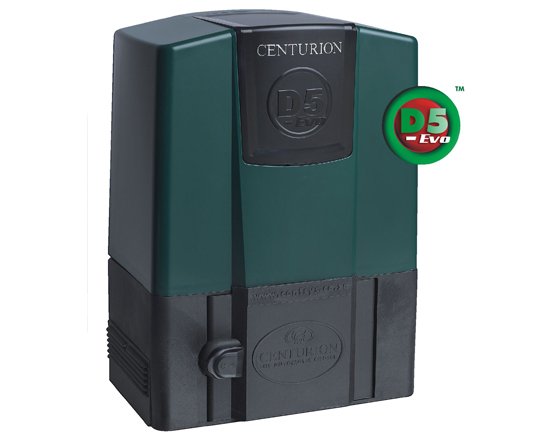 D5 gate motorDOMESTIC AND LIGHT-INDUSTRIAL SLIDING GATE OPERATOR
Main features
Battery backup
Potent push force
Intelligent speed control
Rapid and smooth opening and closing
Exceptionally easy system set up via LCD user interface
Onboard NOVA (KeeloqTM encryption) multi-channel receiver with selective delete
Multiple operating features including Alarm Modes (a world first)
Integral ChronoGuard timer functionality
INDUSTRIAL SLIDING GATE OPERATOR
Main features
Battery backup
Rapid operating speed
Intelligent speed control
High duty cycle capability
Smooth acceleration and deceleration
Multiple operating features, including Alarm Modes (a world first)
Exceptionally easy system set up via LCD user interface
Onboard NOVA multichannel receiver with selective delete
Integral ChronoGuardTM timer functionality